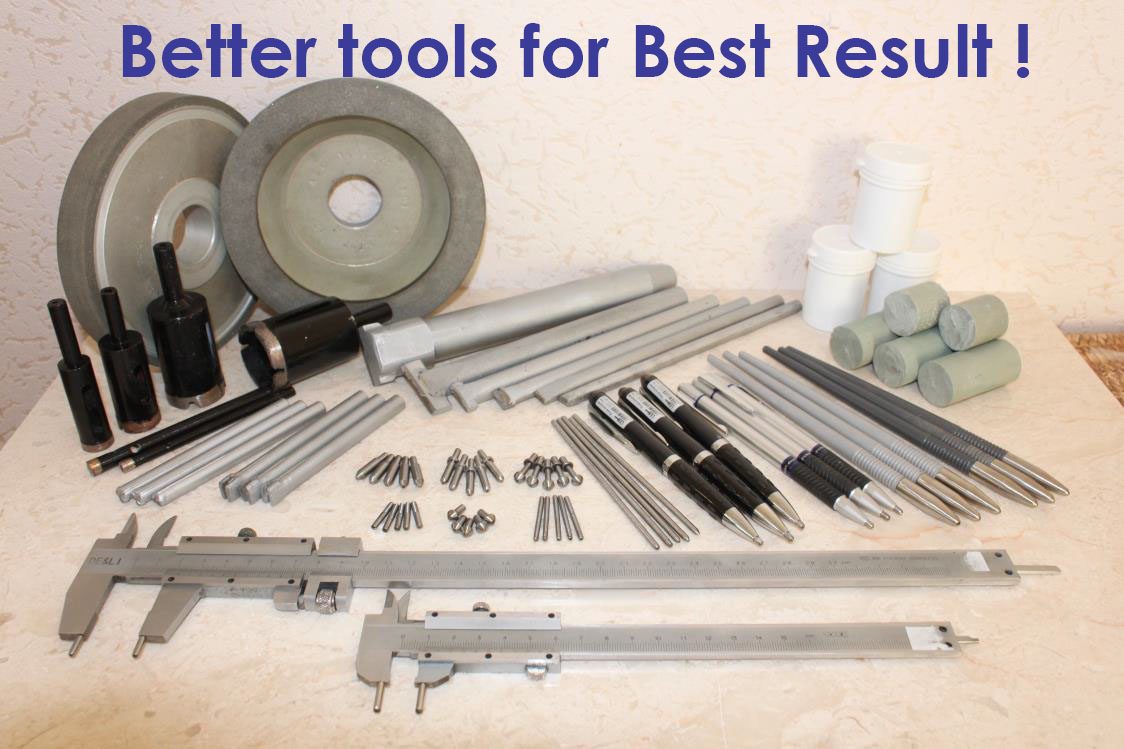 «Ukrainian Diamond Tool»  –  Ukrainian producer of the diamond and carbide tools since1999. 


 We produce instrument for machine-building, stone-working, jewelry and clock industry from natural and syntactic raw materials.



Machine manufacturing
Diamond pencils for correcting abrasive circles

Diamond in frame 

Single point diamond dresser

Hand tools for editing abrasive circles

Diamond Indenters for measuring the hardness of various methods

Diamond paste — for polishing various materials
Stone processing
Diamond needles for drawing on a rock for CNC machines

Diamond Engraving needles — made in the shape of a pen

Drills diamond ring

Diamond Cylinder Heads

Diamond paste

Carbide Chisels for stone processing
Jewelry production
Nanodiamond powder
Spiral Cutter Head for Wood Jointer Planer
Replaceable needles (scrapers) for engraving machines

 

«

Ukrainian Diamond Tool» accept orders for manufacturing products according to GOST, ISO and individual technical specifications of the customer, we able to produce instrument from customer raw materials. Our professionals provide consultations about the choice of instrument according to technical process of the customer. This site contains not all of our products. We are happy to consider all of your requests and technical specifications. Please, feel free to contact us, if you have any question.